Southern Proper Field Guide
By blending nature with the outdoors, which are a huge part of the South. Along with the organic influences of small Southern towns that stretch into the country, we present 
The Gentleman's Field Guide to Fall. 
A weekly (okay, bi- weekly) update to office Happenings and Hearsay.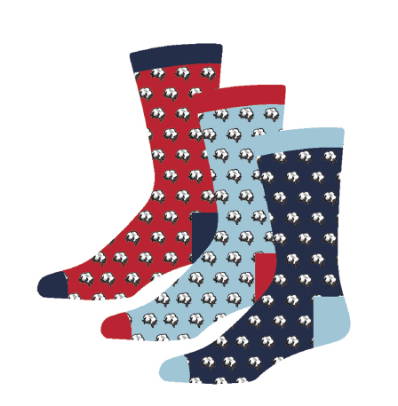 THE FIELD GUIDE to SOUTHERN STYLES 
Like the "No Sock Rule" and other Traditions 
We all know the golden sock rule - never wear socks with sandals, but more and more men are opting to not wear socks with dress shoes. Where did this trend come from? Style icons like Sid Mashburn and Billy Reid have rocked the no sock in the summer for quite a while now. Here are some other Tips for dressing like a Southern Gentleman. 
- The bow tie never went out of style and is appropriate year-round 
- A lightweight gingham shirt is suitable for nearly any occasion 
- A white shirt should be worn to any cocktail party after dark 
- Duck boots can go with almost anything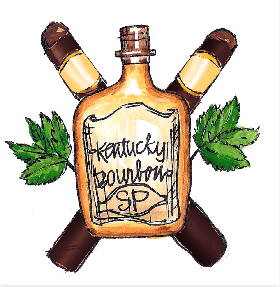 THE FIELD GUIDE to BOURBONS ON A BUDGET 
Bourbon is one of the South's Greatest Liquid Assets, yet drinking this traditional southern spirit doesn't have to cost a fortune! Although a bottle of 23 year old Pappy Van Winkle would be a tasty addition to anyone's collection, we've rounded up our list of the Best Bourbons your hard earned money can buy for a stylish bar!And don't forget the golden rule: Drink well and Dress well!
Best Bourbons with Style Under $20: 

Rebel Yell...."Tasting Notes"- Our Founder's Husband drinks this totally unassuming bourbon regularly and recommends the slightly harder to find Rebel Yell Small Batch & Small Batch Rye. Nice Finds for some special bar additions that won't break the budget.

Old Forester...."Tasting Notes"- If you've ever been invited to a Proper Kentucky Derby party in Louisville, this is the bourbon you'll find locals serving in their sterling Mint Julep cups year after year. This also happens to be the Oldest Continuously Bottled Bourbon in the world. Ahh...the taste of tradition! 

Best Bourbons Worth the Hunt for Under $50: 

Eagle Rare 10 Year.... "Tasting Notes": Although the slender tall bottle is humbly embellished, this bourbon soars high in our books! What makes it even better is that we "hear" supply is becoming more limited because its a 10 year and we are stocking up!  
Henry McKenna 10 Year Single Barrel.... "Tasting Notes: - We always pay attention to the maker and the bourbons in their wardrobe. This one happens to be a little brother to the Parker's Heritage and another rare 10 Year Old Single Barrel. We also recommend checking out all of the other Heaven Hill Distillery bourbons.  

 Willett Family Estate 4 Year Rye.... "Tasting Notes"- Our list would not be complete without a special rye bourbon included. This bottle is the priciest on our list and hard to find, but if you want to to complete a good looking bourbon bar and enjoy a rich glass of southern tradition, this is it!

Let the search begin! 
-Emmie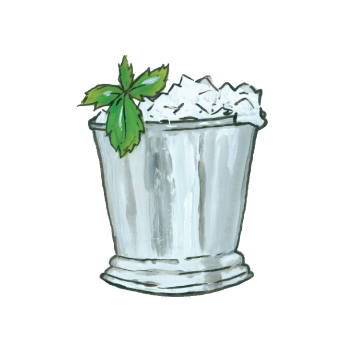 THE FIELD GUIDE to DRINKING
Cocktails are celebrated and overserved in the South. It is just part of our DNA. Here is a round up (with recipes) of our favorite Southern Sippers. 
The Mint Julep 
 - 2 oz bourbon (100 proof+)
- 1/2 oz simple syrup 
- 9 sprigs of mint 
- Crushed ice 
In a metal vessel, combine bourbon, simple syrup, and the leaves from two sprigs of mint. Press gently on the mixture with a muddler and fill the vessel with crushed ice. Stir it a bit until the liquid rises, then top with crushed ice to form a small mound. Garnish with the remaining mint bundles.

The Alabama Slammer 
- 1 ounce Southern Comfort 
- 1 ounce amaretto
- 1 ounce sloe gin 
- 2 ounces orange juice

Fill a cocktail shaker halfway with ice cubes.Pour in all the ingredients and shake well.Fill a highball glass with ice and strain the mixture into it.Garnish with a cherry and an orange wheel.

Hot Toddy 
- 1/4 cup peeled ginger, sliced thin 
- 1/2 cup honey 
- 1/2 cinnamon stick 
- 1/2 cup lemon juice 
-  2 oz. Corsair rum
Heat 1 quart of water in a small saucepan, add ginger, and simmer for 10 minutes. Then add honey and whisk until dissolved; add cinnamon stick and lemon juice and continue simmering for 10 minutes more. Strain liquid into a thermos, discarding ginger and cinnamon. (Mixture yields about 8 drinks.) In a tempered glass, pour in rum and 4 ounces of the honey mixture. Garnish with candied ginger or a fresh cinnamon stick.



When in doubt, you can always just hit up one of the 50 best bars in the South! 
---